Instructions in connection with the retro-fit programme of the Olympic Park's Athlete's Village to create 'East Village'.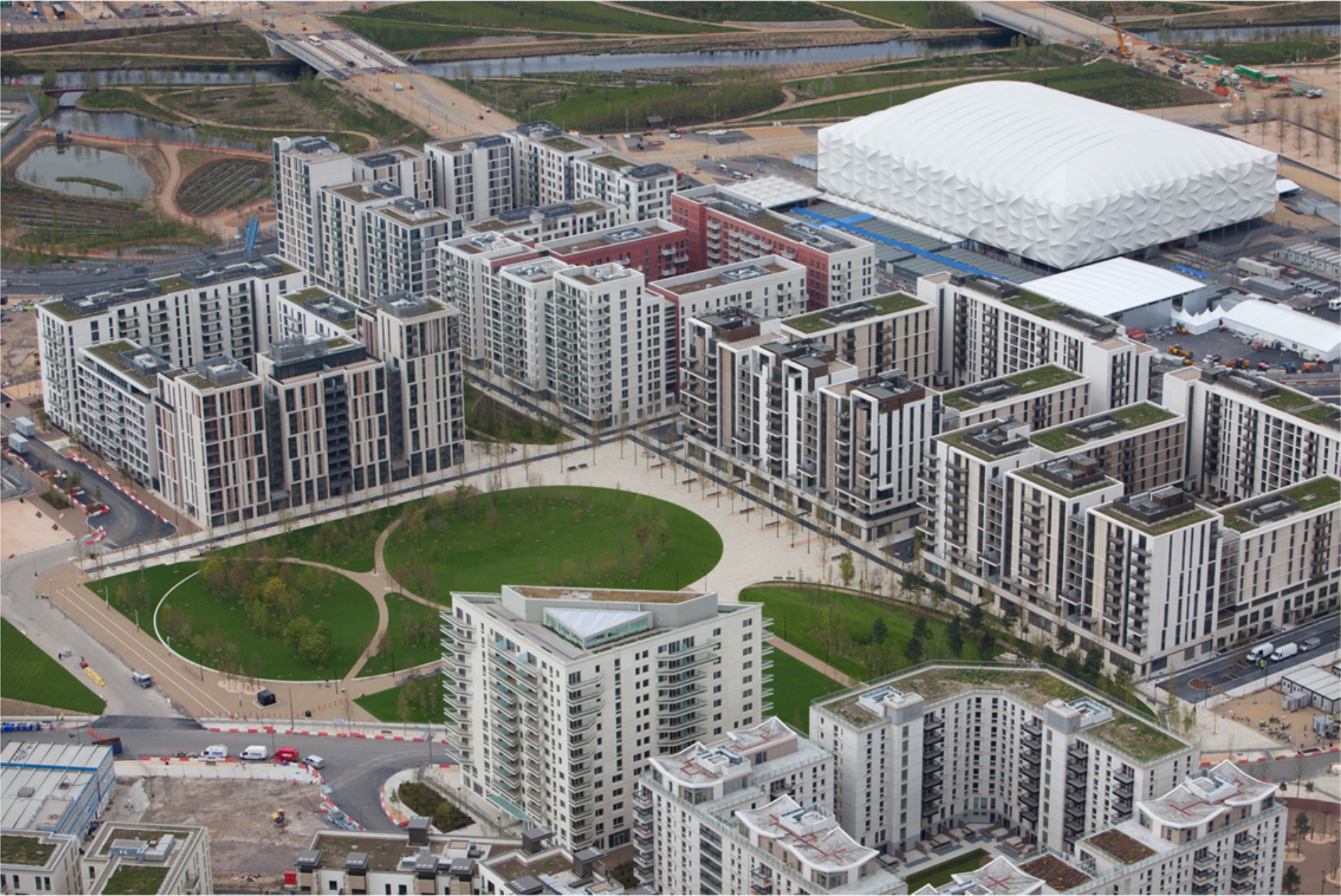 McBains was originally appointed in 2012 to undertake the enormous task of carrying out dilapidation surveys of the Athlete's Village accommodation - originally used by the Olympic and Paralympic athletes during London 2012 - within the Olympic Park.
The accommodation - arranged in 11 plots, each plot housing six or seven blocks set around a central courtyard and comprising between 8 and 12 storeys – was to be converted into 2,818 homes and renamed East Village. McBains inspected all 2,818 units within a 4-month period to schedule dilapidations and prepare budget costs associated with the defect repairs.
McBains was later re-appointed in the autumn of 2013 to provide surveying, snagging and compliance checking services to six of the East Village accommodation plots, together with Buildings N11 and N12.
Building N11 was originally used as a health centre for the athletes during the 2012 games but now provides a multi-clinic health facility for the community of the new East Village. Building N12 has been transformed from offices into the Chobham Harris Academy - an 1,800-student educational facility focusing on sports, performing arts, literacy and languages.
The substantial dilapidations' appointment required a dedicated team of surveyors to take on the task of surveying the accommodation.
The sheer scale of the assignment, together with a tight deadline of 4 months, was facilitated by the use of the latest tablet technology to enable the team to log their findings electronically on site and without delay.
Compliance checking of the converted units involved comparing original design criteria to the finished products and identifying non-compliance or divergence.
McBains surveyors worked directly with the client and sub-contractors, using a weekly 'war room' system to ensure common defects were highlighted to sub-contractors responsible to try to reduce snags and compliance problems going forward.
Client:

Lend Lease

Services Provided:

Period:

2012-2014

Value:

Confidential