A 165-year-old chapel has been successfully relocated as part of the 3Ts redevelopment project at the Royal Sussex County Hospital in Brighton, as its previous home prepares to be demolished and replaced with a state-of-the-art clinical facility.
The project, which started in May last year and was completed last month, required a considerable degree of conservation expertise, moving delicate interiors without damaging them in transit and reinstallation.

The chapel was successfully deconstructed, transported and reinstalled into a purpose-built three-storey concrete superstructure in a new trauma, teaching and tertiary care building, which is set to open in the spring next year.
The chapel's stonework, walnut panelling, organ pipes, marble and teak flooring, pews and pulpit were all delicately removed, with stained glass sent off site for conservation and cleaning.

As the chapel now sits in the new building with no access to natural light, a series of light boxes were mounted behind the windows to simulate daylight, programmed to brighten and dim throughout the day.

Joanna Elliott, lead chaplain, said: "The chapel has played such an important role in the spiritual welfare of patients and staff and the hospital for more than one and a half centuries.
"Before the project started, I could not see how the physical intricacies of it could be successfully moved, let alone how the spirit of it could be reinvigorated in an entirely new location, and then I was invited to view the completed project.
"My colleagues in the chaplaincy team and I have nothing but admiration for the tireless work that must have gone into bringing the chapel to life in this new building.
"It is an inspiration to know that this special place will continue to have a role in the life of patients, visitors and staff for decades to come."
Steve Brooker, project director at McBains, adds: "When McBains first started on the scheme we were advised works couldn't take place until post completion as it was too complicated to facilitate in a live hospital environment.
"This scheme is a testament to how collaboration can successfully move technical and logistically-challenging projects forward.
Adrian Attwood at heritage construction experts DBS continues: "Collaboration was key to this project's success, with all parties working closely together, pooling their considerable skill, knowledge, and experience to overcome a unique set of challenges to deliver exceptional results, seamlessly and within tight deadlines.
"Testament to the attention to detail is that those visiting the chapel for the first time will have no idea that it has actually been physically moved from one site to another, and that is a huge achievement in conservation terms".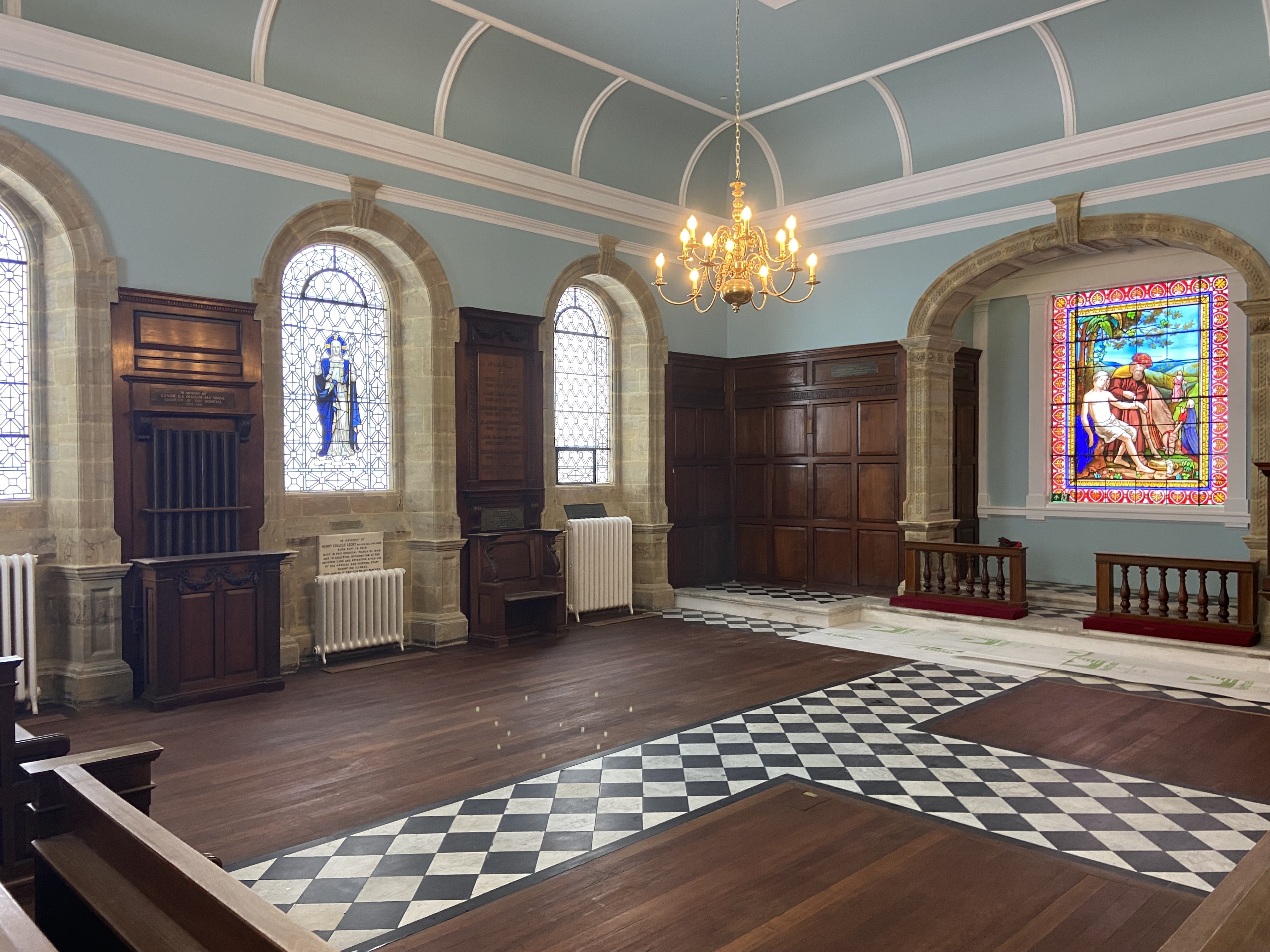 In the Press