We were appointed by Hightown Housing Association to develop a proposal for a block of housing that would involve the demolition of a five-storey, commercial/office building and the erection of a four-storey block of 128 affordable, one and two bedroom apartments, with landscaping and associated basement car parking.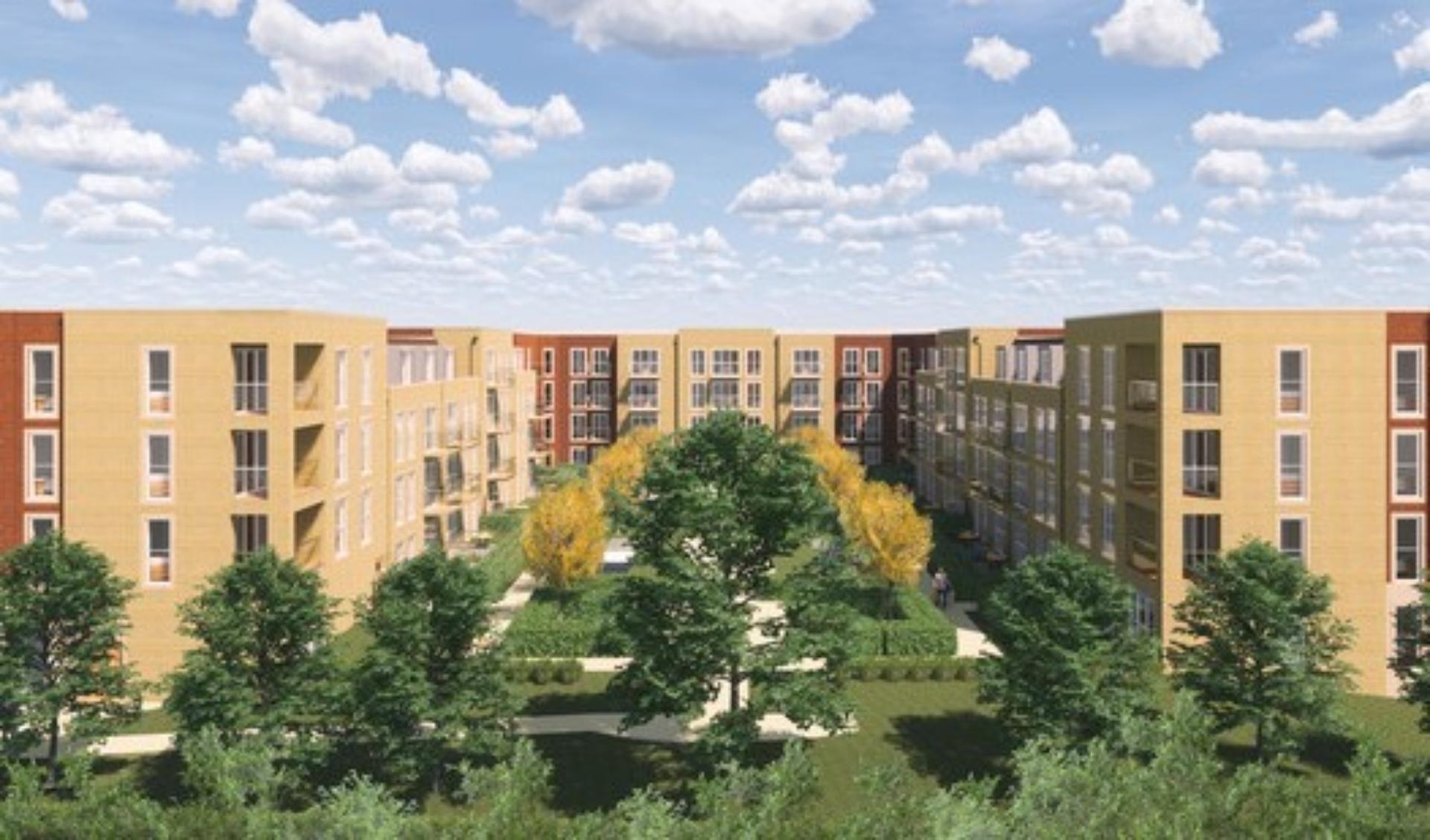 The site is located on the east side of the civic heart of Welwyn Garden City, close to the railway station; and on the east side of Broadwater Road, which runs approximately north to south, parallel to the railway.
Prior to the application, we engaged with members and officers of Welwyn Hatfield Borough Council through two pre-application submissions and used their feedback to modify and inform the proposals.
Informed closely by a series of site constraints, the design emerged to respond to the context with an efficient mid-rise scheme, which is oriented to maximise the southerly aspect around a raised courtyard garden.
The apartment layouts were designed to comply with the Nationally Described Space Standards (NDSS). They also follow the client brief, and guidance in the Housing Quality Indicators, especially with respect to furniture and circulation.
The proposed building is designed to wrap around a south-facing courtyard in a U-shaped form, providing attractive amenity and communal space that is free of parking and vehicular access. This courtyard is set above a semi-basement covered parking area forming a raised attractive landscaped podium exclusively designed as a communal space for the residents.
The apartment units are plotted to face either on to the adjacent streets or the communal courtyard. The north facing dwellings are dual-aspect units that have views to both Broad Court and to the internal communal courtyard.
The building consists of four floors of residential accommodation and a naturally ventilated semi-basement predominantly set aside for parking.
The proposed palette of materials is designed to respond and enhance the local vernacular. The variation in tone of brick elements - orange for exterior elevation and buff brick for the internal court - makes reference to numerous local buildings in Welwyn Garden City
The scheme draws on the design heritage of Louis de Soissons - the architect behind Welwyn Garden City - but with a fresh take on the 'new town style' which was appreciated by the council's committee who gave the scheme their unanimous approval in July 2020.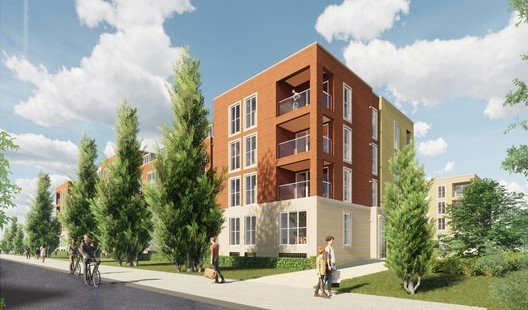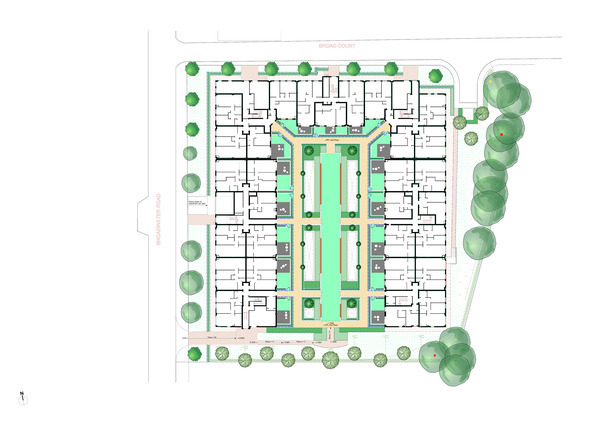 Client:

Hightown Housing Association

Services Provided:

Sector:

Location:

Welwyn Garden City, Herts

Period:

2019-2020

Value:

Confidential