Masterplanning and urban design of parcels S, T and U of the Whitehouse development within the Western Expansion Area (WEA) of Milton Keynes; providing a total of 275 dwellings.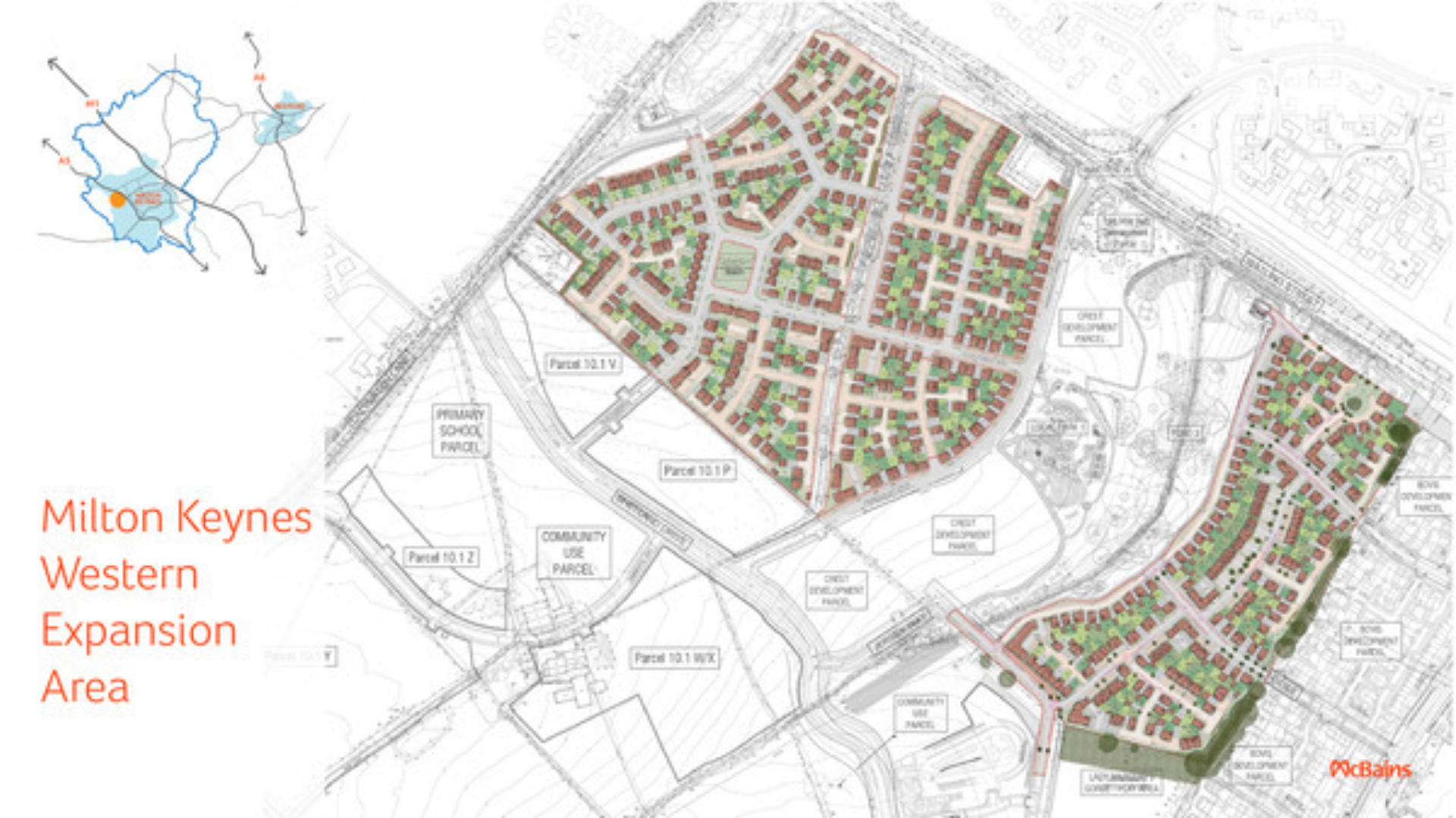 The Western Expansion Area (WEA) is a 350-hectare site set to provide a total of approximately 6,500 new homes as well as employment land, schools, community uses, health facilities, leisure facilities and parkland. The WEA is split into Area 10 (Whitehouse) and Area 11 (Fairfields).
McBains has a successful track record within the WEA, having also secured planning approvals for over 1,400 homes across different parcels in Area 11 on behalf of Barratt David Wilson Homes, together with 223 dwellings for Vistry Group in parcels J-K-L of Area 10.1 and a further 405 homes for Bellway in Area 10 (230 in parcel E-F in Area 10.3 and 175 in parcels Q-R in Area 10.1).
The latest, newly consented scheme will deliver 275 new homes including one- and two-bedroom apartments, together with two-, three- and four-bedroom houses. The development will include affordable housing provision in the form of shared ownership, social rental and affordable rental units.
The bulk of dwellings are two storeys, with 2.5 and 3 storey units used occasionally for placemaking purposes and a variety of eaves lines incorporated to help promote variety in the streetscene.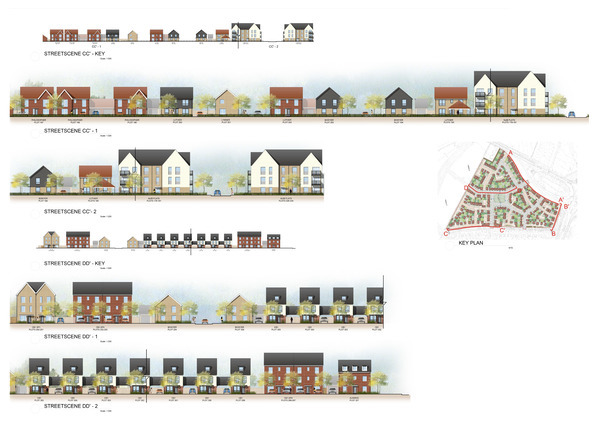 Dwellings vary in width and are configured in a full range of typologies. These vary from detached and semi-detached houses to short terraces of houses and apartments. Groups and landscaping work together to create well defined streets and spaces which highlight the emphasis on a quality public realm.

A semi-contemporary approach has been applied to the majority of site-facing materials which will comprise high quality red and buff facing brickwork with occasional render and weatherboarding to highlight key buildings and spaces to aid wayfinding.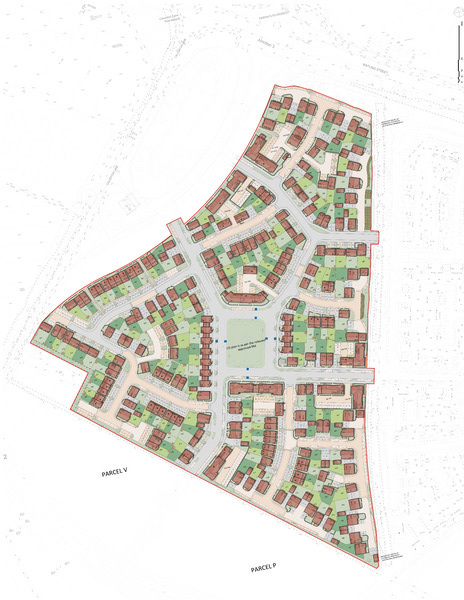 The layout has evolved as a series of traditional perimeter blocks with homes facing outward across the street and public open spaces or facing potential future development to create enclosed blocks. The end of each street has been arranged to terminate at focal buildings to close views or towards open spaces. These provide a simple, well-connected and legible arrangement.
Opportunities for feature spaces are created across the development defined by key groupings with distinctive elevational treatment.
Calverton Green falls at the centre of parcels S, T and U and provides a focal and formal amenity space within the scheme. Active frontages are provided on all sides of the square, creating a landmark area and key feature of the development.
Client:

Bellway Homes

Services Provided:

Sector:

Location:

Milton Keynes

Period:

2021-2023

Value:

Confidential