Mixed use development within Elephant & Castle regeneration zone.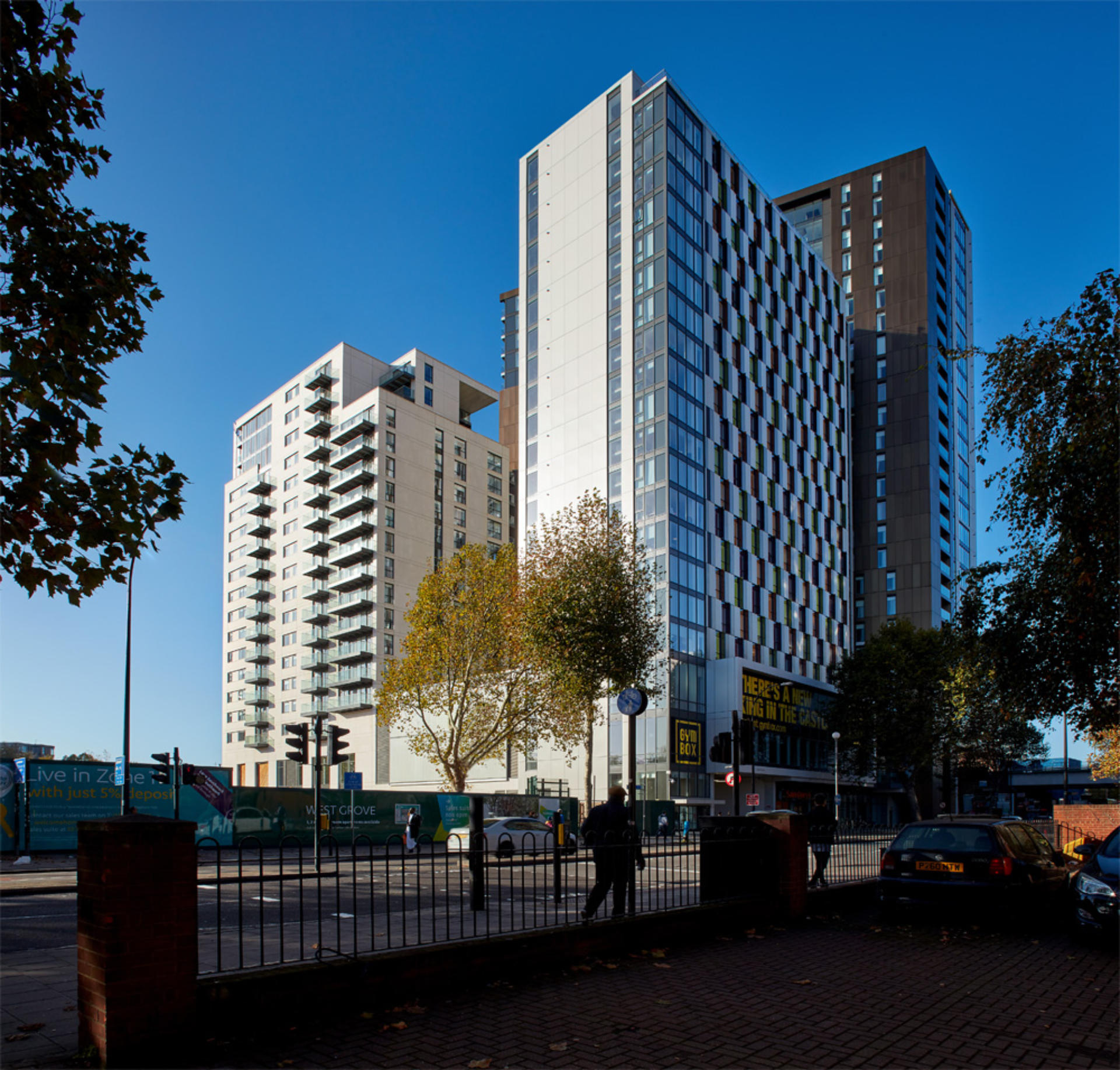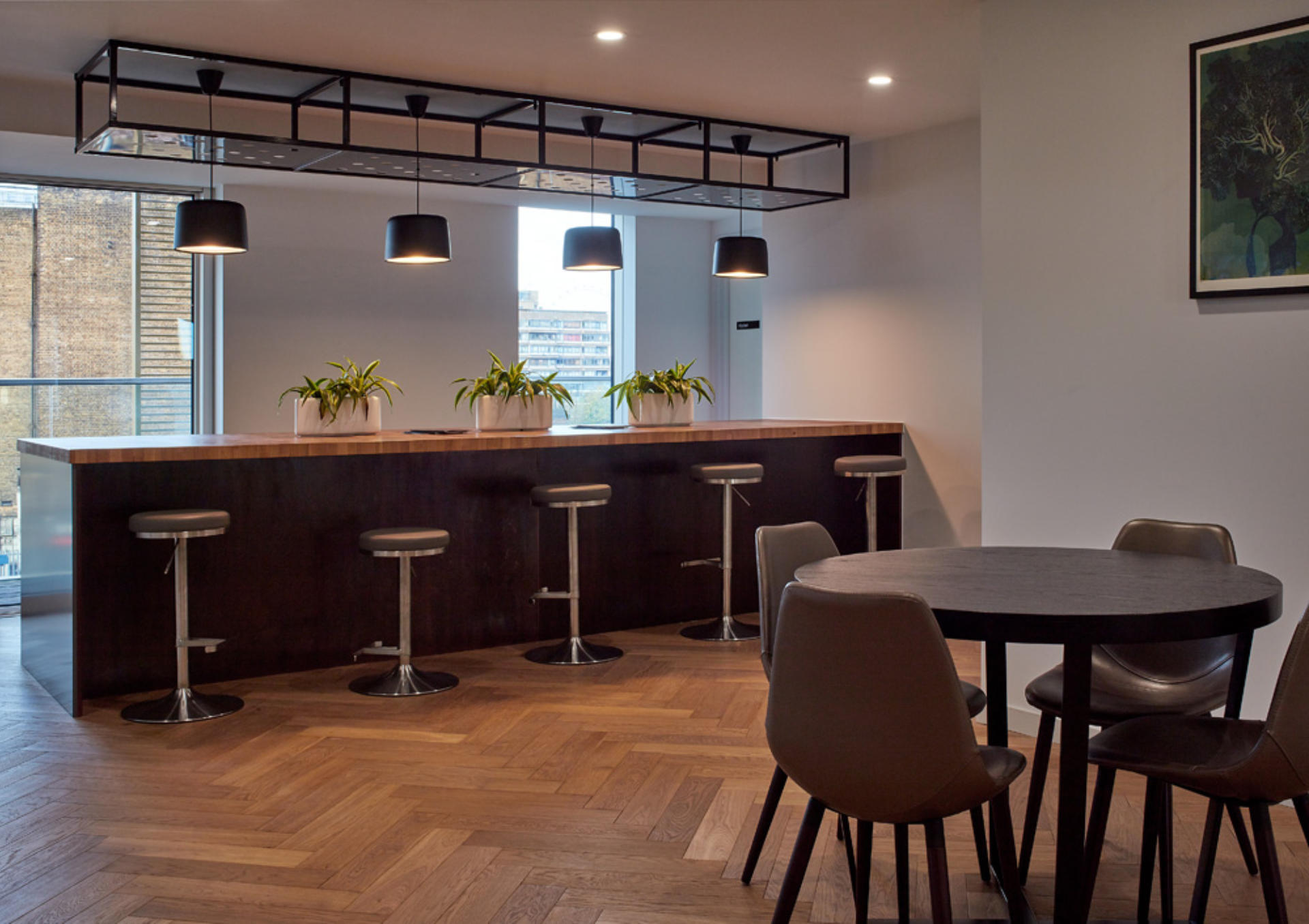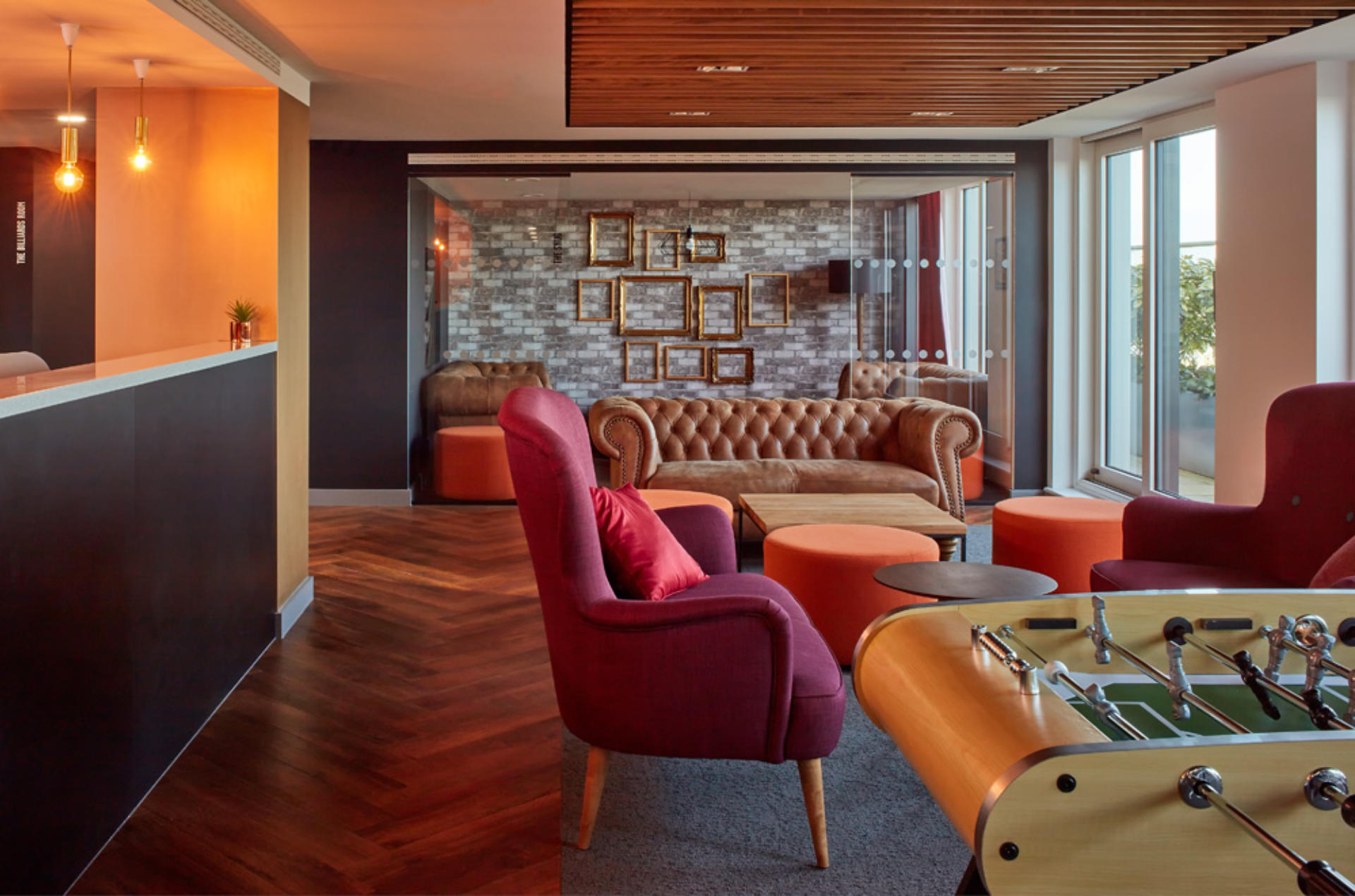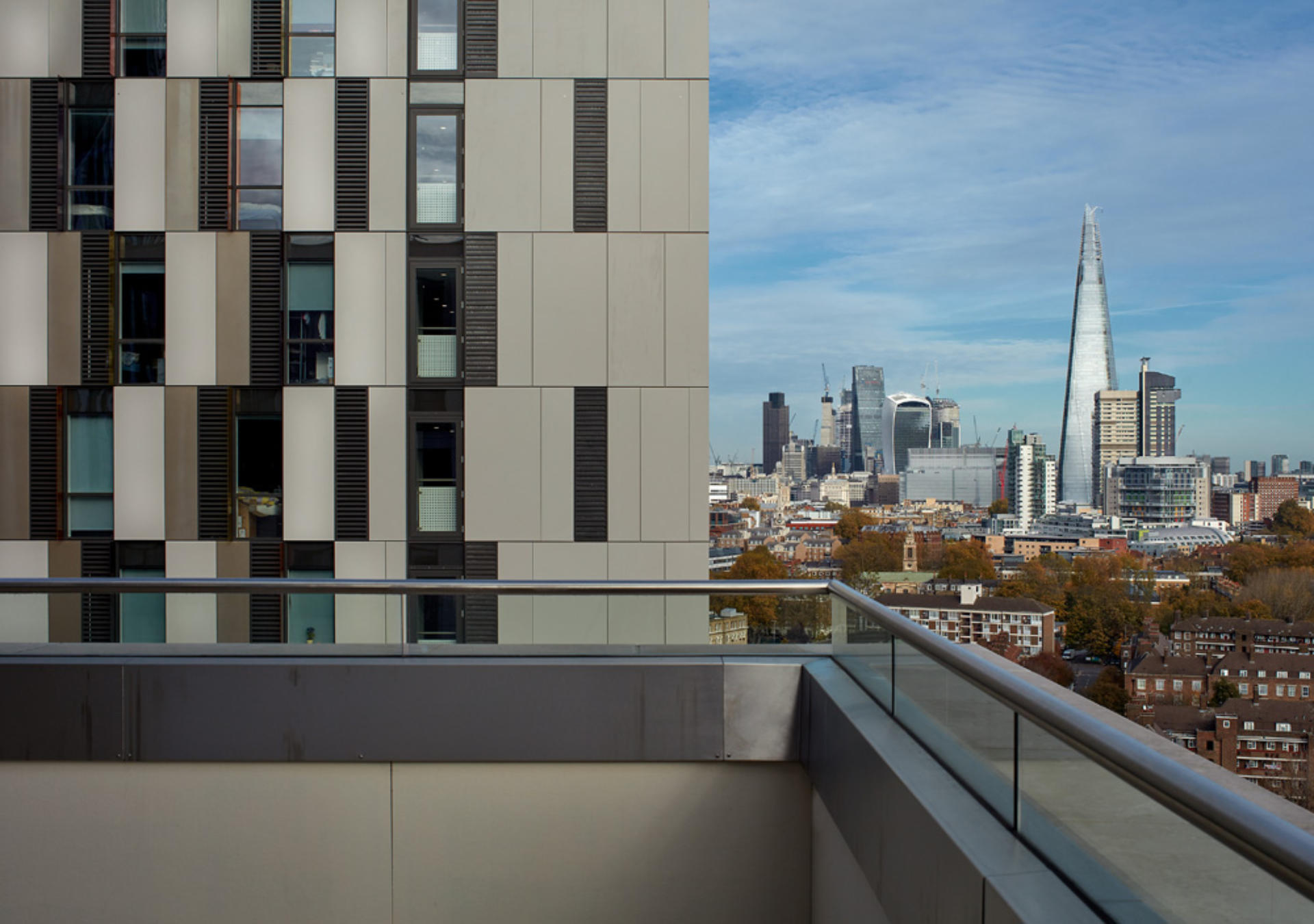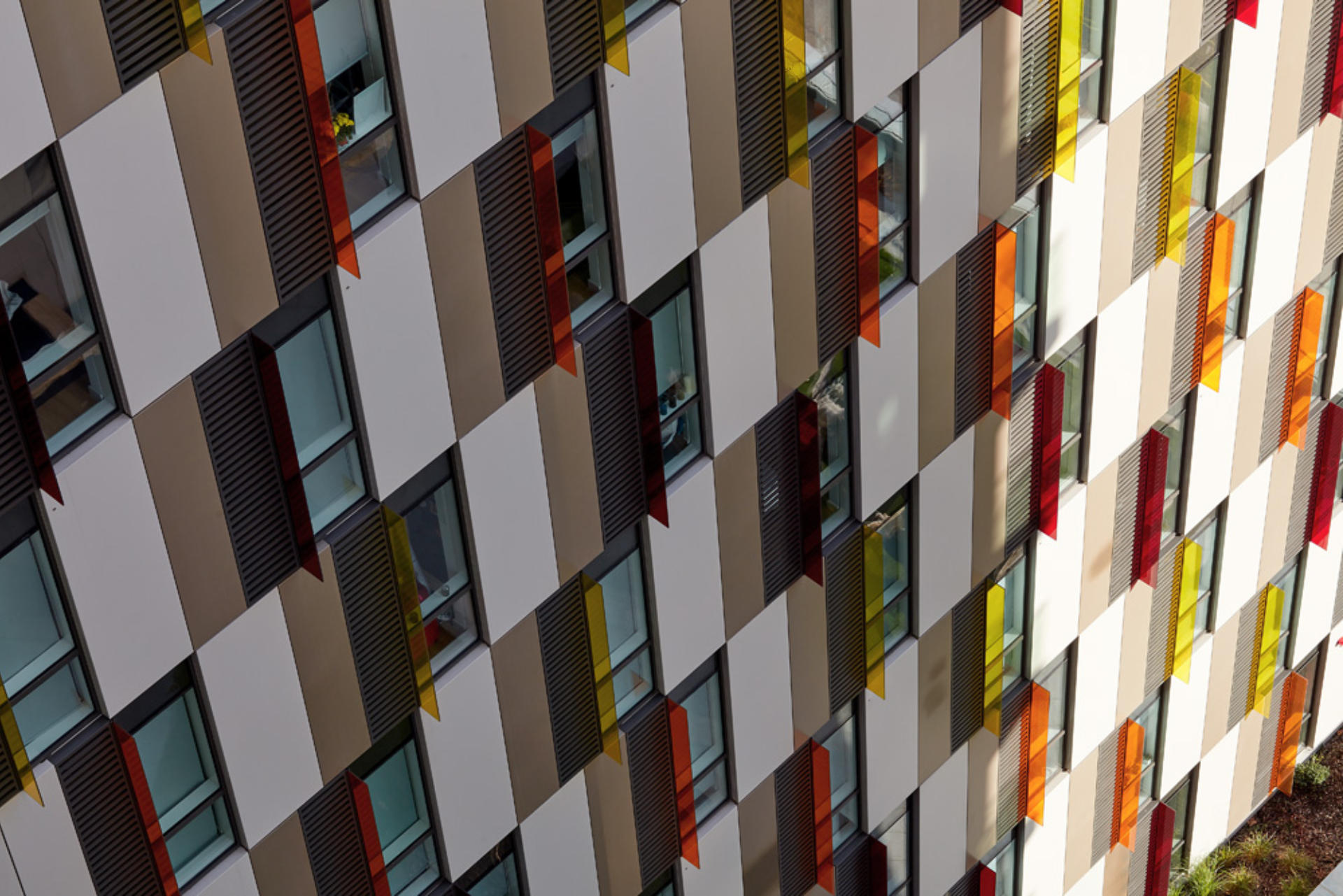 Mixed use development within Elephant & Castle regeneration zone of three towers up to 27 storeys providing accommodation for 373 residential apartments, 274 student rooms and 12 commercial units including a major supermarket, restaurants and a gymnasium. Designed entirely in BIM and fully co-ordinated with engineers using offsite manufacturing processes (DfMA- Design for Manufacture and Assembly) which have integrated with Laing O'Rourke's Digital Engineering team and process management throughout.

The project comprised the design and construction of an originally deep basement with second piling to the perimeter, predominantly formed in in-situ reinforced concrete.
The basement structure provides over 160,000 sq.ft of net internal space which has been fitted out to provide office, retail, storage and car parking space along with loading bays to support the retail facilities. The basement construction works were carried out in two steps, comprising an initial "Enabling Works Contract" to deliver the second piling and to crystalise the planning consent followed by the "Main Works Contract" whereby stepped and ramped excavations more undertaken in parallel with the formation of the structural basement box.
McBains provided project management, contract administration and cost management in addition to Design services. The role was engaged from the outset in 2007 throughout the design, procurement and construction period and we were retained to carry out various additional works on site to satisfy more recent requirements.
We were asked to provide sustainability advisory services comprising Code for Sustainable Homes, BREEAM Bespoke and BREEAM Multi Residential (student housing) assessments from concept design through planning to post construction.
The residential element was required to meet a target of 10% CO2 reduction from onsite low or zero carbon technology and to have the potential to interface with the London Borough of Southwark's district heating system, which forms part of the local authority's Multi-Services Utility Company (MUSCo).
We initially provided an integrated design solution to exceed the target and the client's expectations. The solution included open and closed loop ground source heat pumps to meet the majority of the space heating demand complemented by a combined heat and power (CHP) unit to meet a proportion of the GSHP electrical load and space heating demand. The structural piles of the development would be used as a heat store and an energy loop, distributing excess heat from the commercial spaces to the residential spaces as and when required. The CHP would be gas-fuelled and have the potential to be linked to the Local Authority district heating system.
Client:

Delancey & APG / Laing O'Rourke

Services Provided:

Location:

Elephant & Castle, London

Period:

2007-2017

Value:

Confidential