We were appointed by Bellway Homes to develop a Reserved Matters Application for 180 dwellings at Foxhill, north of Northampton Road, Brackley.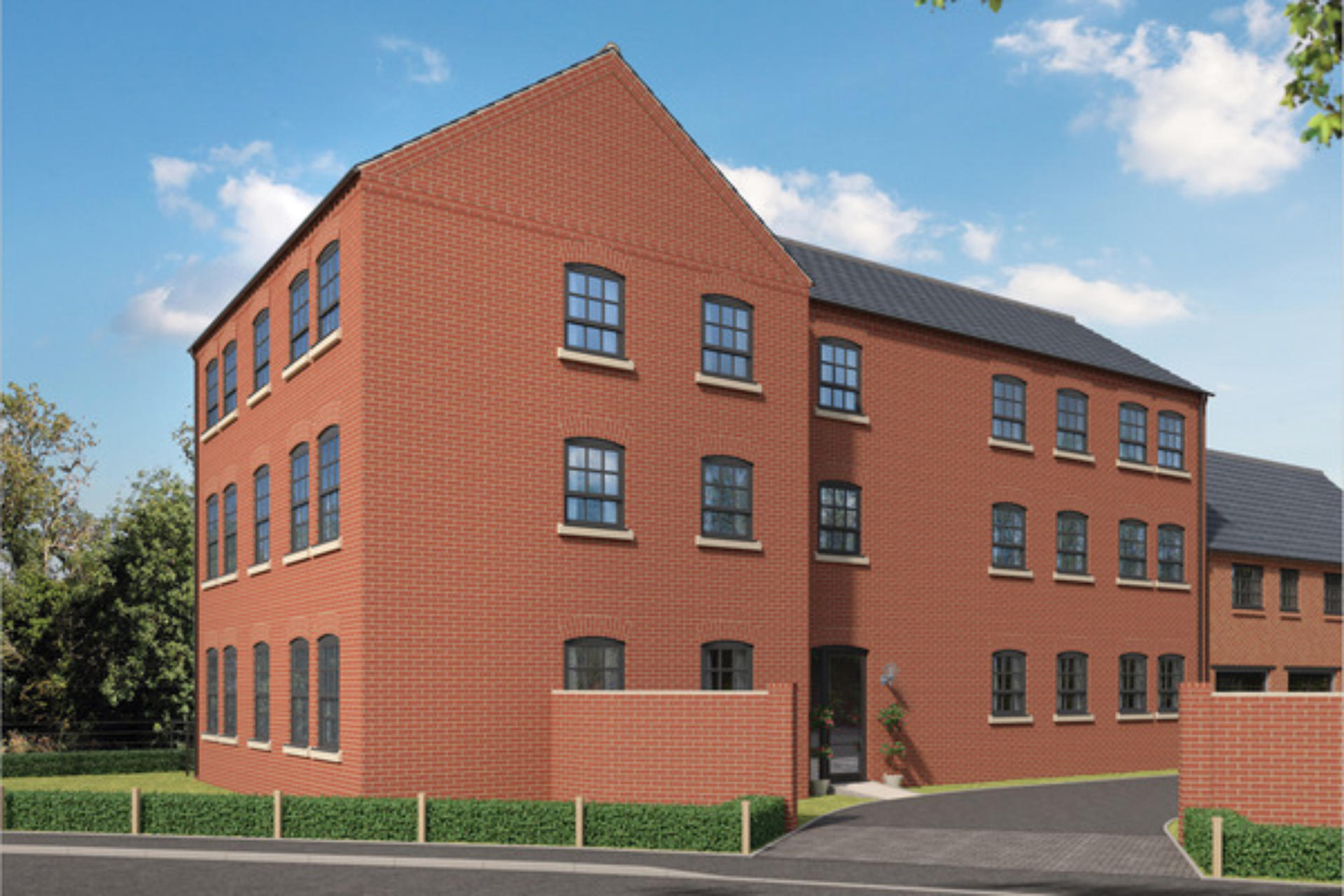 Our design proposal includes a mix of tenures; with 22% in the affordable category, which are distributed around the layout in clusters of 4–12 units.
The site has an important role to play in design terms at this gateway location close to the northern A43 junction with the Northampton Road leading into Brackley. It offers views of the existing settlement and the countryside beyond.
The scheme has been designed to take full advantage of the opportunities presented by its rural landscape context. An area of greenspace to the western and northern parts of the site was identified for retention as public open space and for surface water attenuation, creating an attractive setting for the development area, including an opportunity for footpath connections from within the site and over to Radstone Fields.
The design proposals were based on the principles set out in the Design Code and evolved further in response to the feedback received from a series of pre-application consultations.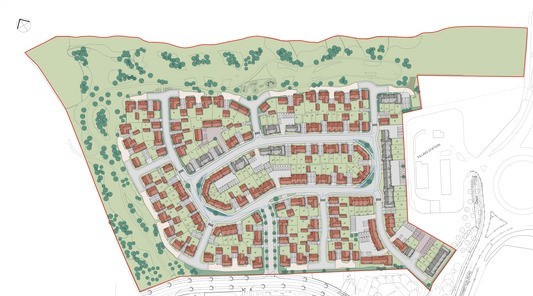 The development comprises primarily of 2 storey dwellings with a smaller percentage of 2.5 and 3 storeys distributed as apartment, terrace, townhouse and detached houses. Traditional and vernacular house types are used throughout the development proposal with occasional use of 'Georgian' house types for a formal character.
Distinctive buildings and landscape features have been used in the design to articulate the public realm and its legibility.
Along the southern edge, the south eastern corner of the site adjacent to the Northampton Road plays an important role in the gateway setting of this entrance into Brackley.
A bookended 'Almshouse' terrace, albeit set behind an existing partially wooded strip, is clearly visible in winter and has been designed accordingly.
Adjacent and set behind the attenuation basin associated with the Linden Homes scheme, the proposed apartment building acts as a stop-end to the consistent run of detached, wide-fronted houses arranged uphill along the Primary Avenue. This building benefits from the visual amenity of the green setting for the occupants, but also serves as an important component in this gateway position.
The primary walling material is red and orange stock brick, with occasional natural stone, rendered, and painted brick. The primary roofing material is plain tiles in red and brown, accompanied by reconstructed slates. A range of white and coloured window frames, drawn from a traditional palette of colours, has been used.
Client:

Bellway Homes

Services Provided:

Sector:

Location:

Brackley, Northamptonshire

Period:

2016

Value:

Confidenitial