Design of a state-of-the-art police station for North Yorkshire Police to replace their existing outdated city centre facility.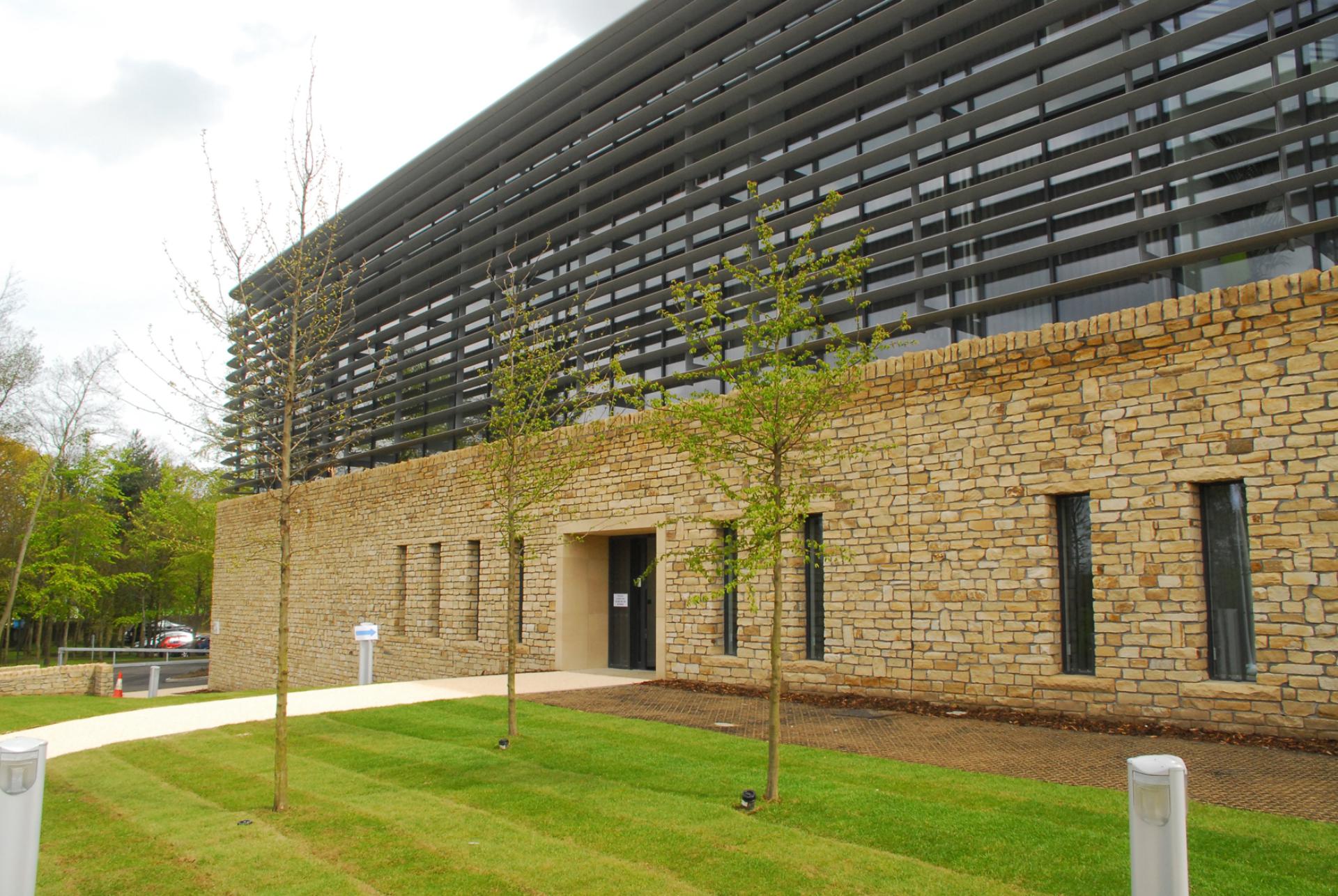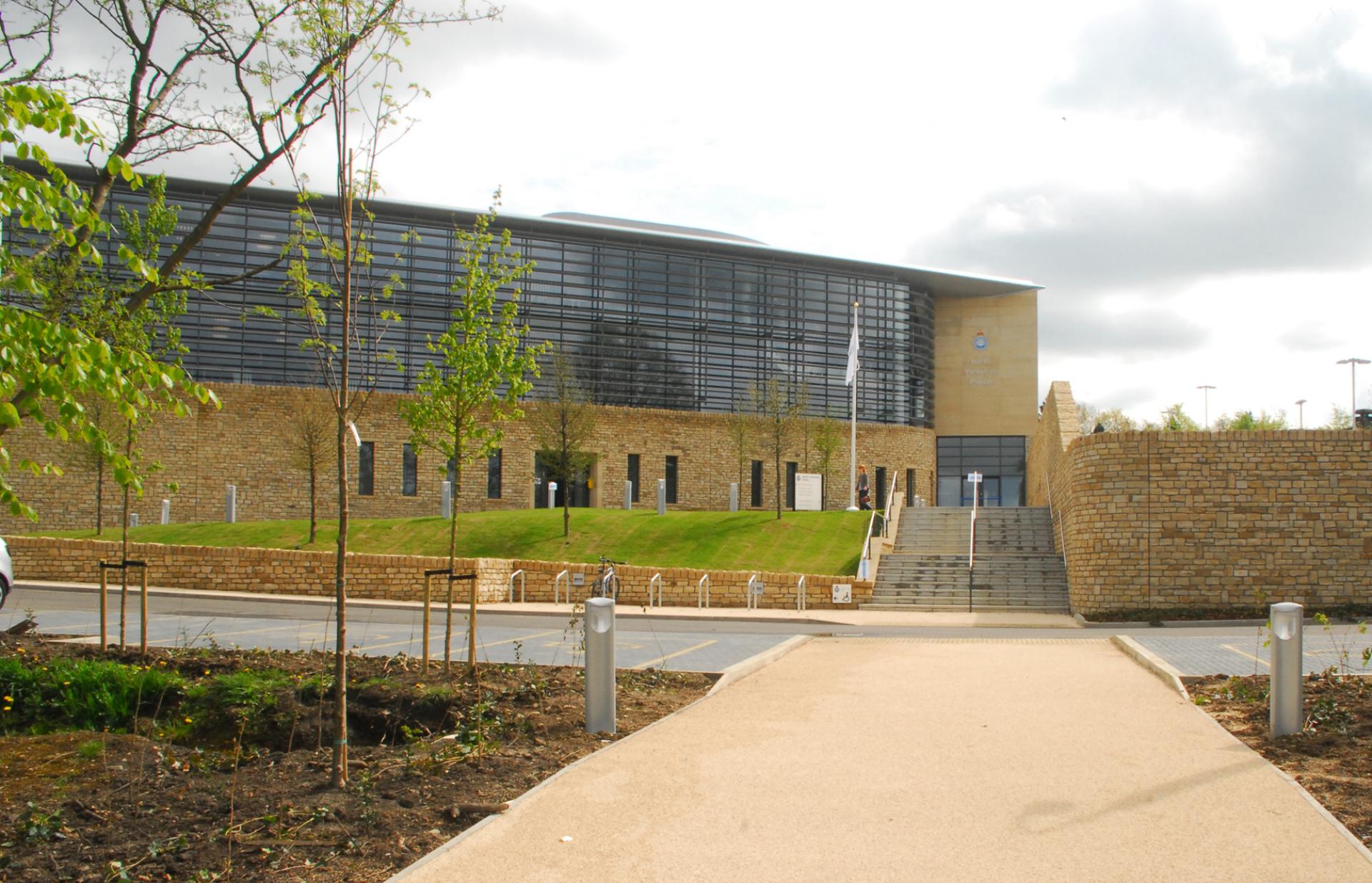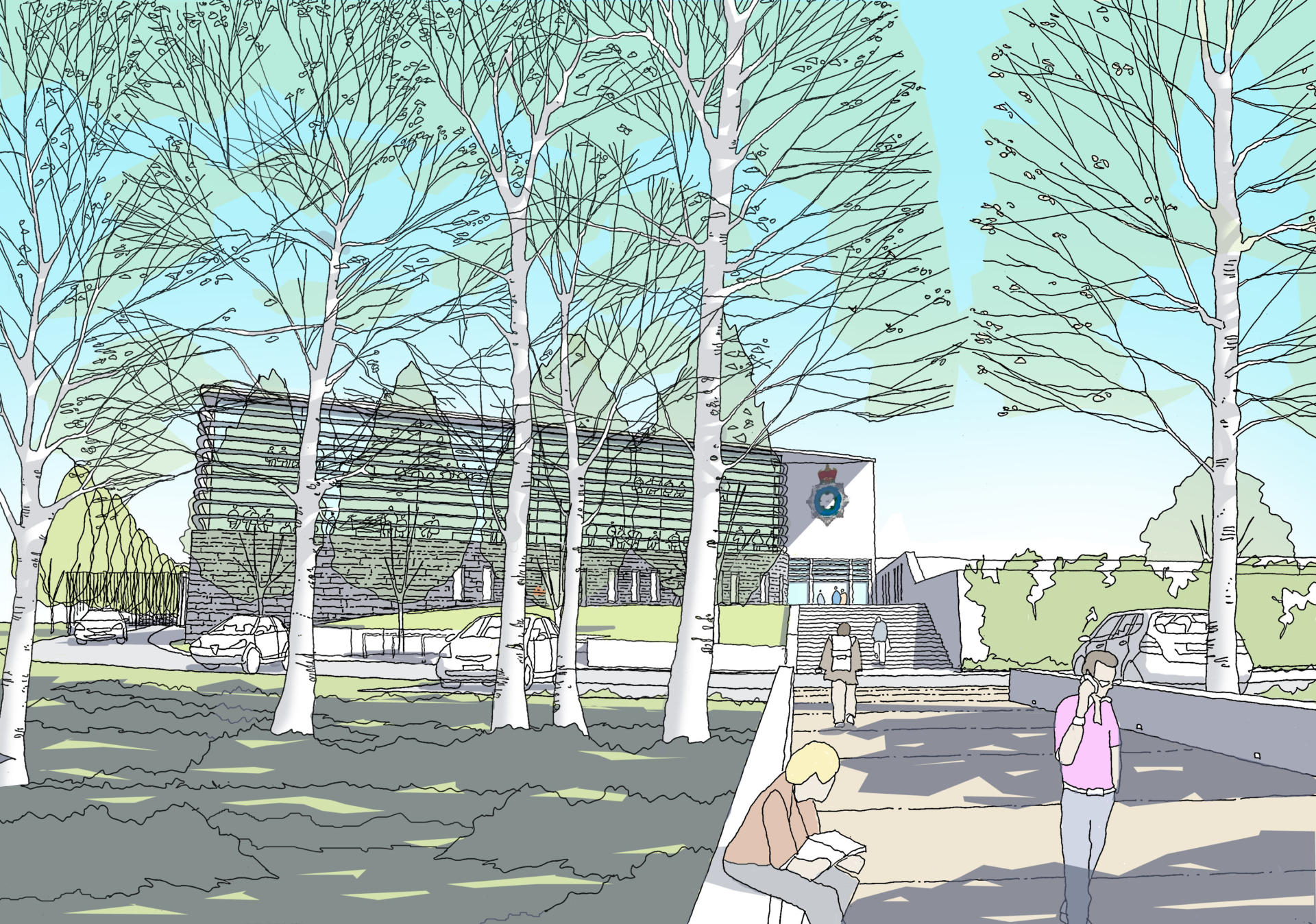 We were appointed, through the Buying Solutions Framework, to provide design team services for the design and construction of a new custody facility and associated office accommodation on the outskirts of Harrogate.
The landmark station accommodates around 200 officers and includes a 16- cell custody suite. The building took less than 15 months to construct and came in 750k under the original budget.
With a raft of renewable technologies utilised, including air source heat pumps and photovoltaic panels, the building achieved a BREEAM'Excellent' rating.
The new building has three entrances – custodial, staff and public – each with a very distinct look and feel, forming a significant part of the design approach and arrangement.
The tight and complicated site presented certain logistical challenges, including a class B aquifer, a perimeter of protected mature trees and a fall of 12 metres from front to back. By locating the custody element of the building below ground and within the landscape, the Police Authority has been given a naturally secure environment in which to operate.
The office accommodation by contrast was conceived as a glass box located above the solid base of custody. Natural materials assisted in achieving the contrast and the image of a building set within the landscape, with horizontal solar shading as part of an integrated sustainability strategy.
The custody design was based on a radial layout and a development of the principals and configuration developed for the Gloucestershire Constabulary PFI 2 project.
Client:

North Yorkshire Police

Services Provided:

Sector:

Location:

Harrogate

Period:

2012-2016

Value:

£12 million