New Sixth Form Centre, providing an active, digital learning zone to enable students to take advantage of industry standard software and devices.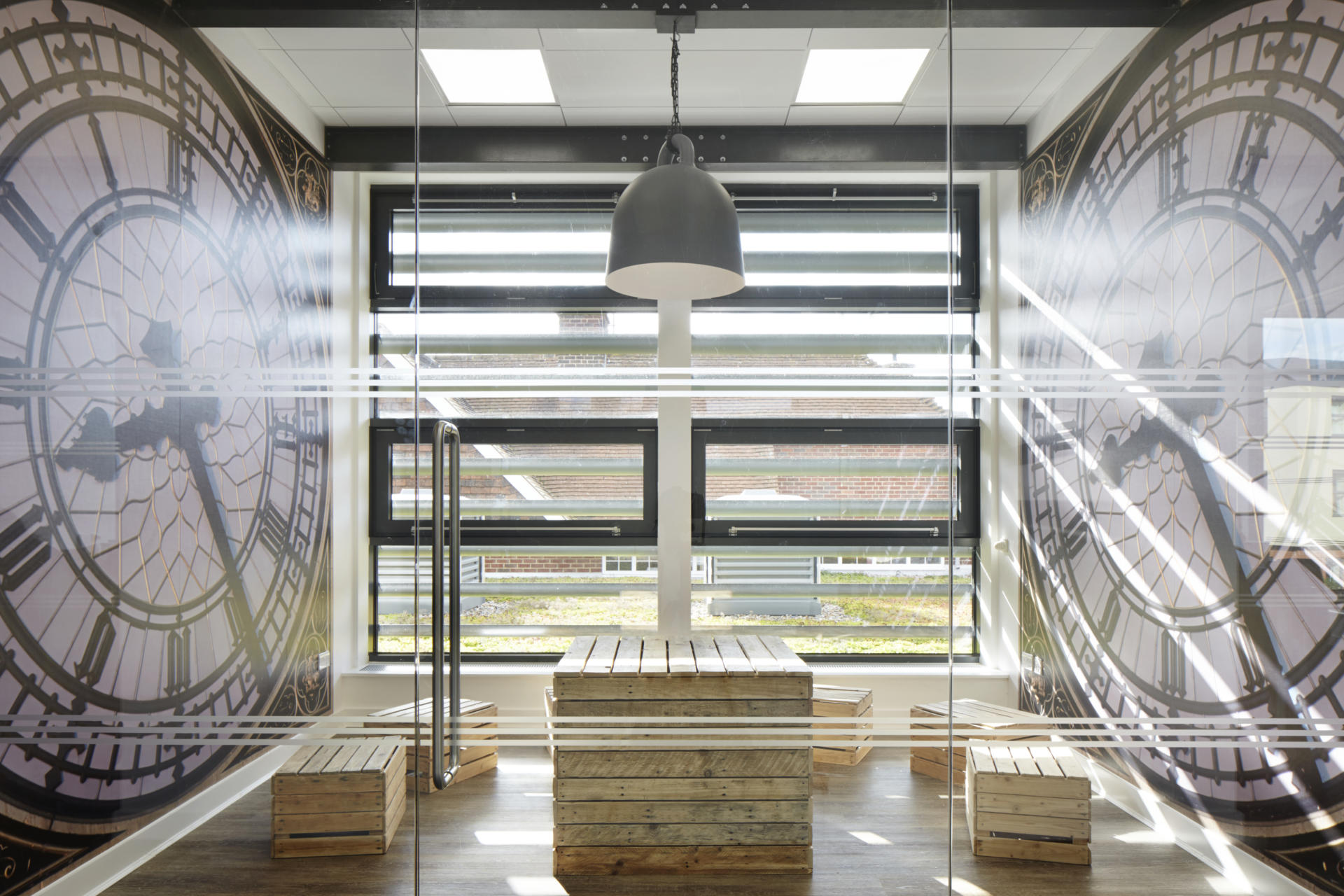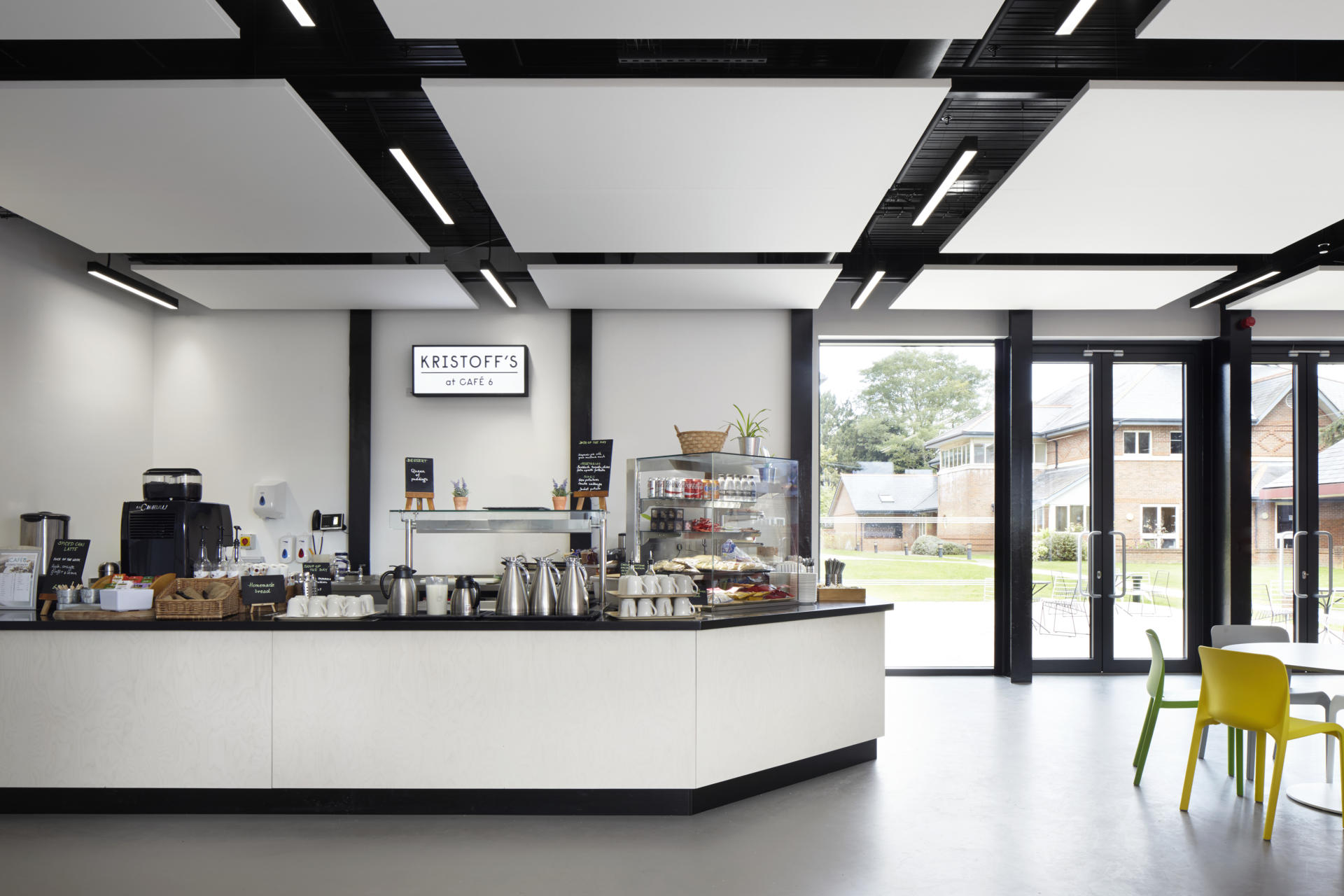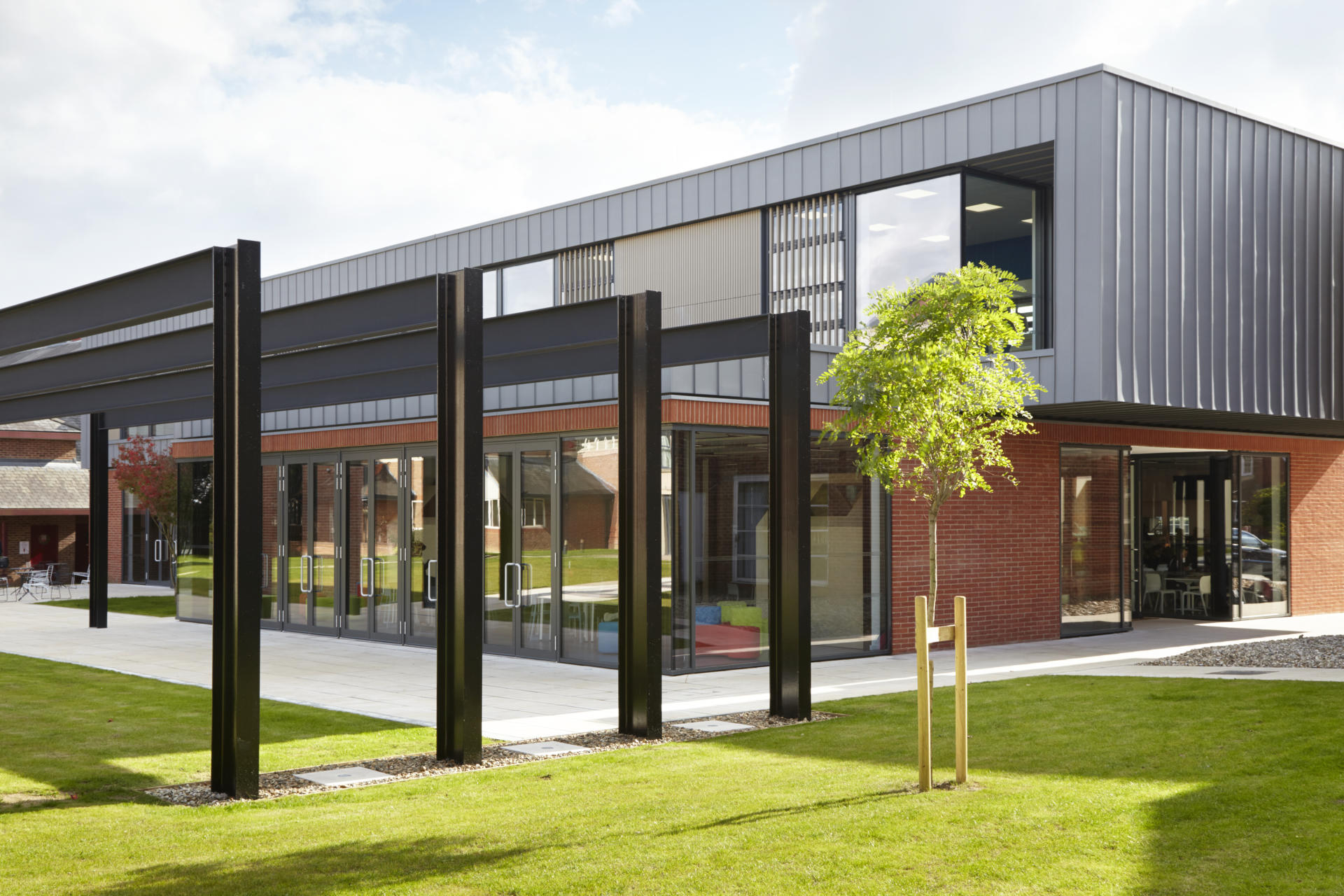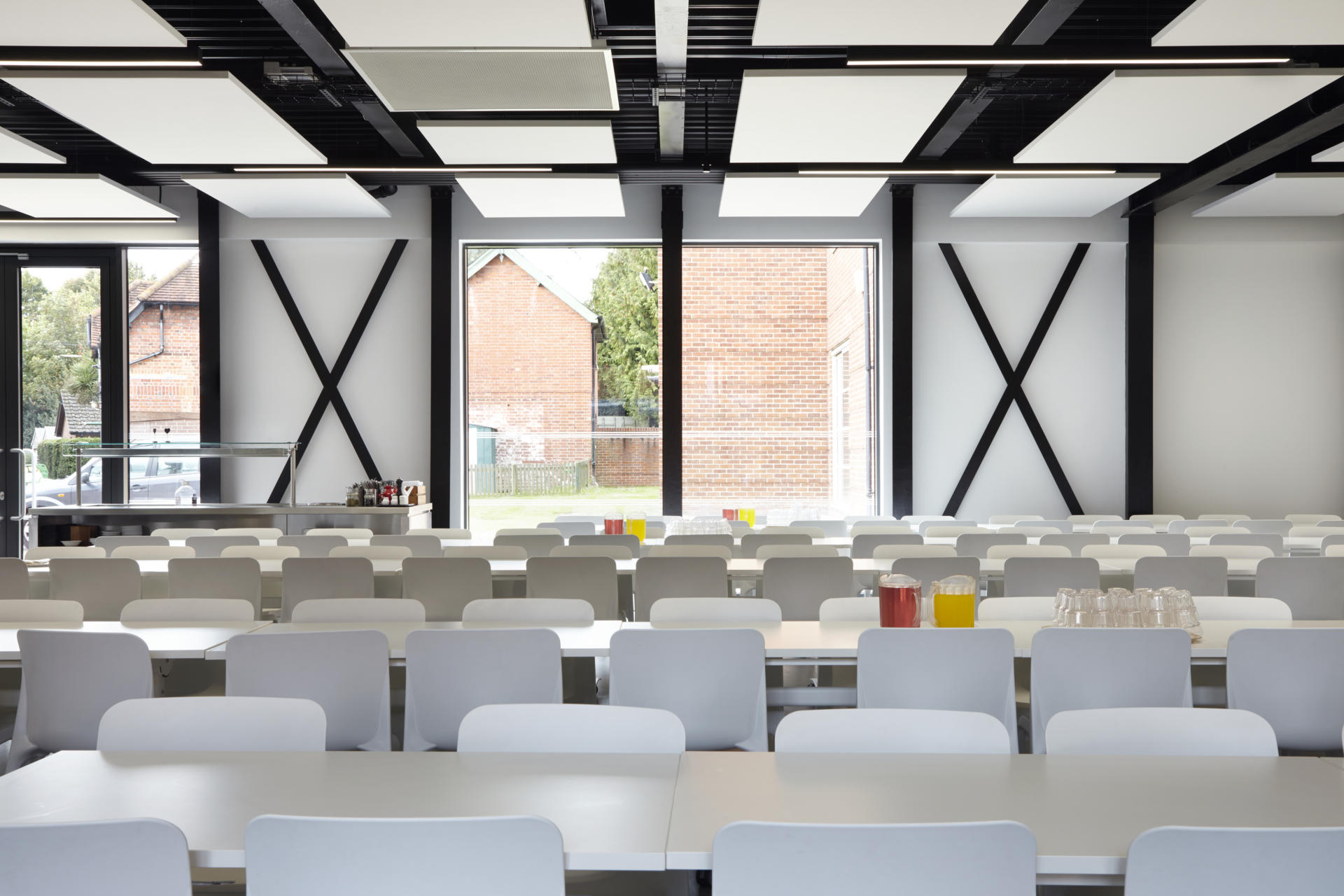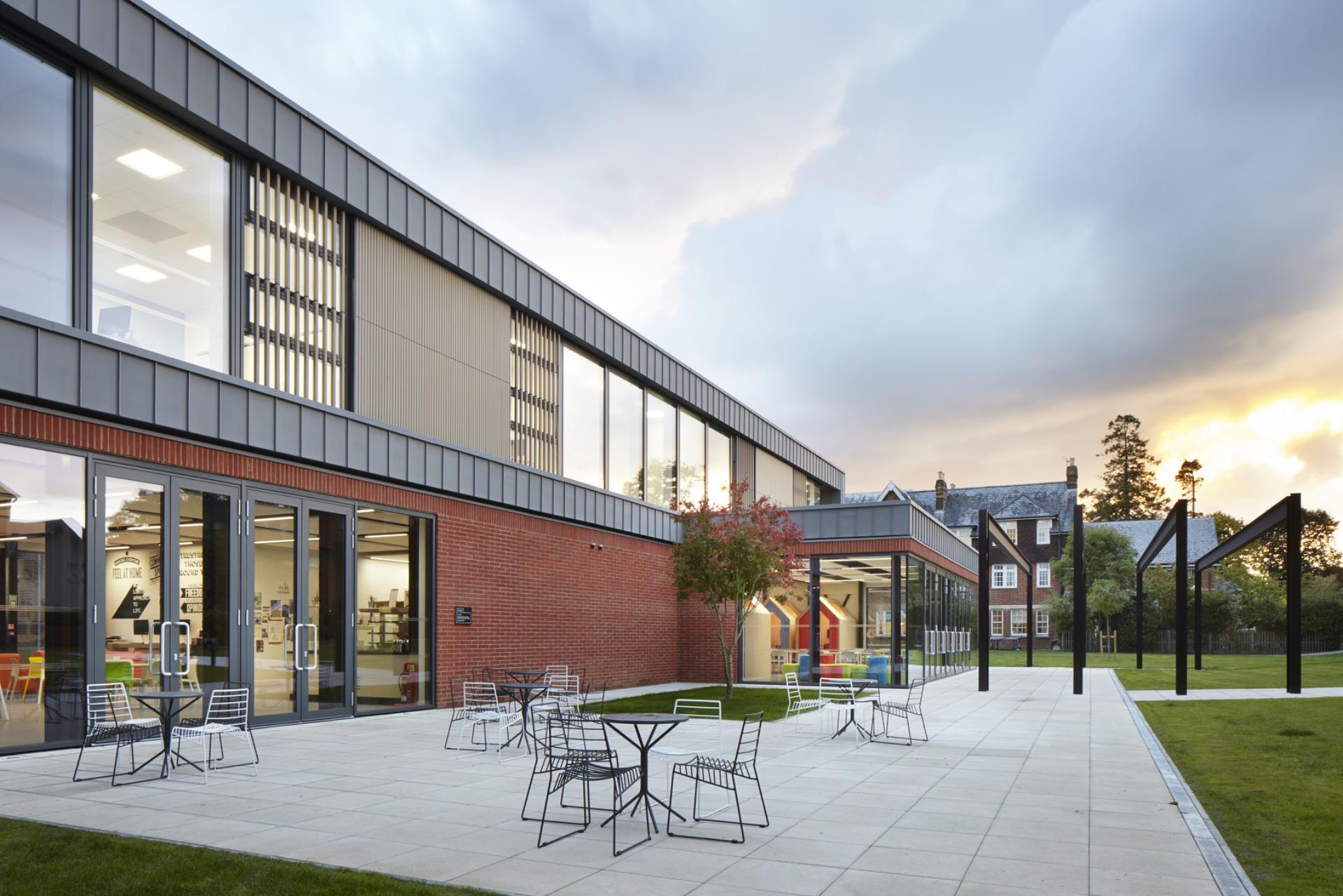 The new hub is home to the school's Sixth Form students, totalling around130 pupils.
The new centre for learning provides lecture rooms, break out areas, a common room/cafe called 'Cafe 6', a digital library and a new dining hall. The upper floor will have learning pods and shared learning tables to facilitate collaborative learning experiences.
The project was a single stage negotiated contract, under a Design and Build contract. The scope of the works comprised a new dining, common area, library, classrooms and office areas. Designed to give a campus building feel as an introduction to further education, allowing flexible classroom accommodation and breakout space.
The project included the stabilisation of an existing building (Moor House) by using foam injection to underground inclusions in the chalk substrata – radical alterations to the existing building to form new kitchens and the provision of a school Sanatorium and visitor facility.
This building was the completion of the campus square – started some 7 years ago with two new boarding houses and the demolition of a 1960s building.
McBains has helped Queen Anne's, an independent boarding and day school for girls, with various improvements over the years; including dormitory extensions, a new modern languages building, library, performing arts centre, sports hall and sports centre, science centre, two new accommodation blocks and a new music centre.
The school occupies a 35-acre campus in Caversham, just north of the River Thames and Reading town centre.
Client:

Queen Anne's School

Services Provided:

Sector:

Location:

Caversham

Period:

2014-2017

Value:

£2.9 million