We were appointed by Cala Homes to develop Reserved Matters Applications for the development of 68 dwellings, a new "Village Green" extending to approximately 3 hectares, new roads, footways and a community car park.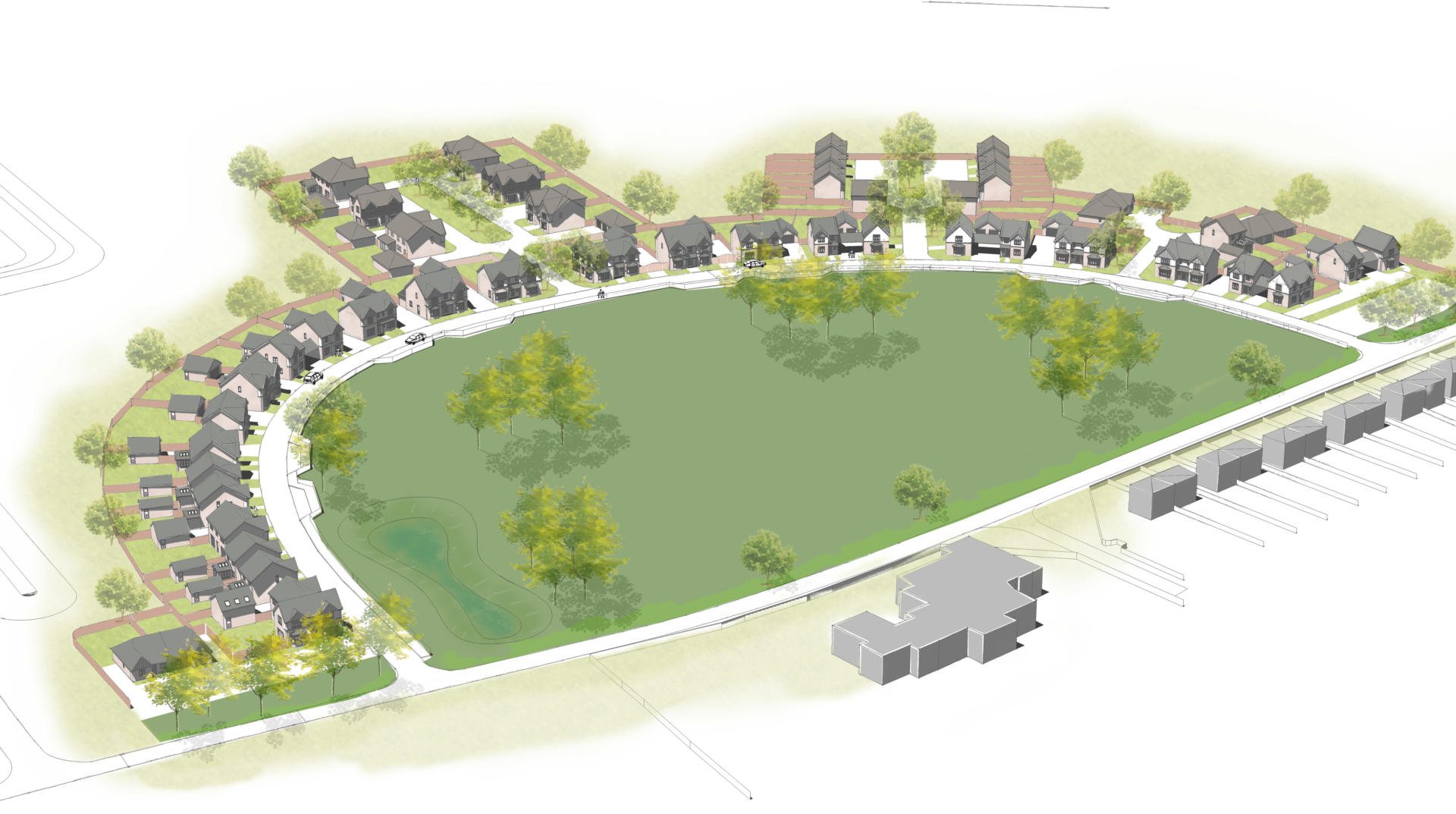 The village of Salford Priors lies approximately 13km south west of Stratford-upon-Avon and approximately 2km to the west of the main rural centre of Bidford-on-Avon, just off the A46 trunk road.
McBains was commissioned to develop a masterplan offering a wide selection of dwelling types and a new village green to connect the scheme to the existing community. The development, known as Priors Crescent, provides a mix of two, three, four and five bedroom properties, along with 24 affordable homes for rental or shared ownership.
Most of the buildings within the site are 2 storeys in height, complemented with two 1.5 storey dormer bungalows. Building depths have a critical impact on the need for artificial lighting. The depth for the proposed housing varies between 6-10 meters which is deemed enough to naturally light these dual aspect dwellings. Corner sites are important and dwellings are designed with two frontages, often treated as key focal buildings.
The Village Green provides a substantial new public open space and the strategy is to frame this with a crescent of larger, two-storey, gable-fronted Village houses.
The south eastern part of the masterplan has been designed to follow the building line of the existing dwellings creating a natural extension to them. The primary north/western section has been developed to provide a new 'Village Green' for Salford Priors by pushing the building line back and carving out a new public space. Client:

Cala Homes

Services Provided:

Sector:

Location:

Warwickshire

Period:

2018-2019

Value:

Confidential