Redevelopment of a disused commercial site on the outskirts of Newport Pagnell to provide 80 new homes.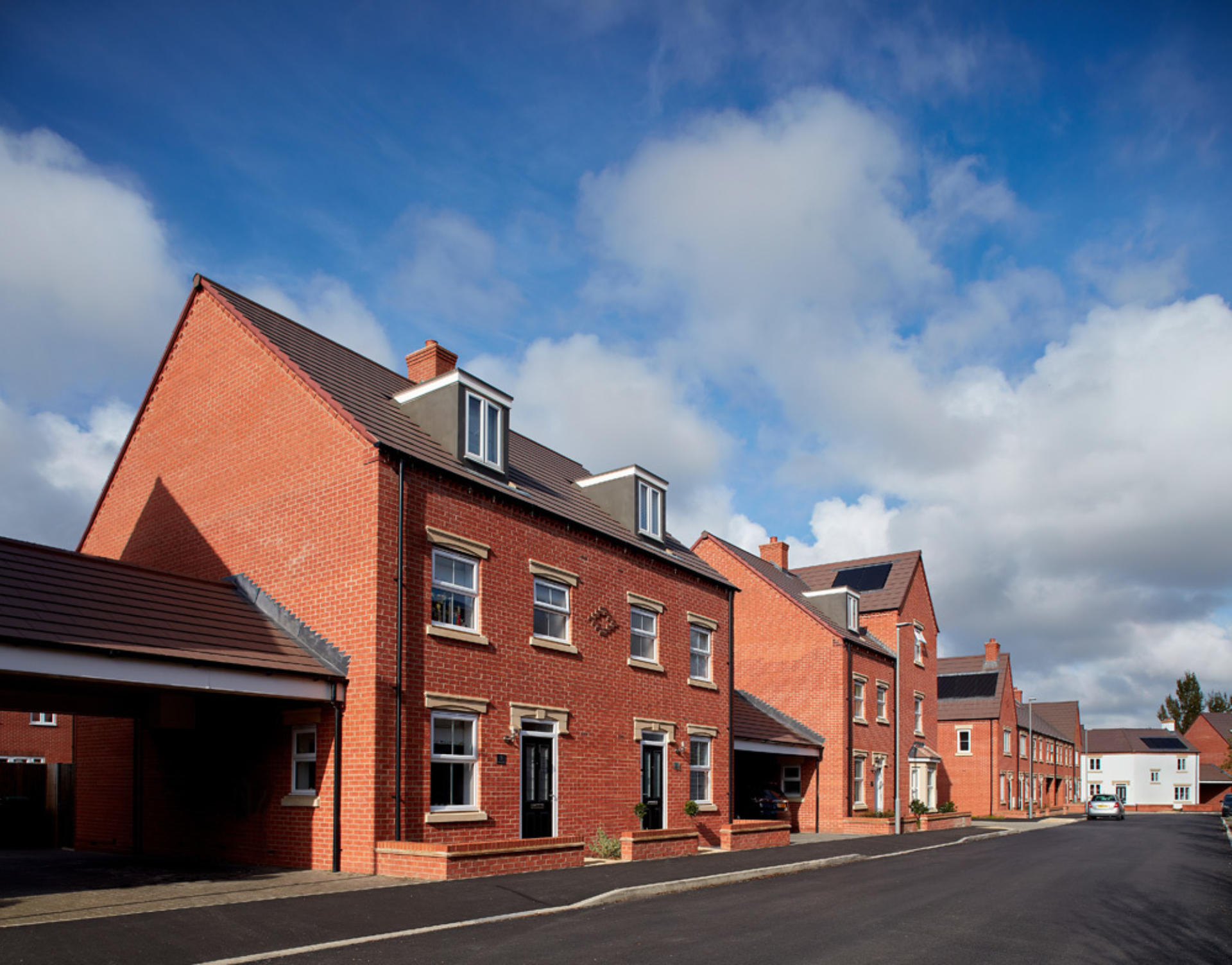 McBains was appointed by Bellway Homes to create a new and distinctive neighbourhood which responds to the historic character of Newport Pagnell. The master plan provides a good mix of housing, including one and two bedroom apartments, along with two, three, four and five bedroom houses.
Through close liaison with the client, planning authority and local community and by heavily analysing opportunities and constraints, the team was able to deliver a resilient design approach that maximised the potential of the site. By moving the site's main access point, McBains was able to provide a safer vehicular and pedestrian route. The new housing frontage includes a paired 'gateway' of dwellings at the entrance and is completed at the eastern end by a bespoke apartment building which acts as a logical end stop to the streetscene. A second bespoke apartment building acts as a focal building at a three-way junction on a key route into the town.
The buildings are up to three storeys in height, with a variety of eaves lines incorporated to help promote variety in the streetscene. Certain focal locations include taller roofs and eaves, whereas others use a contrasting treatment with lowered eaves and ridge lines. Corner sites are important and dwellings at these points are designed with two frontages and often treated as key buildings.
The town of Newport Pagnell contains a variety of housing stock, with a mix of Georgian, Victorian and Edwardian styles, together with more recent designs. When considering the design treatment of the new housing, the team used references drawn from the nearby Victorian and Edwardian housing stock, together with a more contemporary take on traditional vernacular forms. These character areas are drawn together through a shared palate of materials and built massing.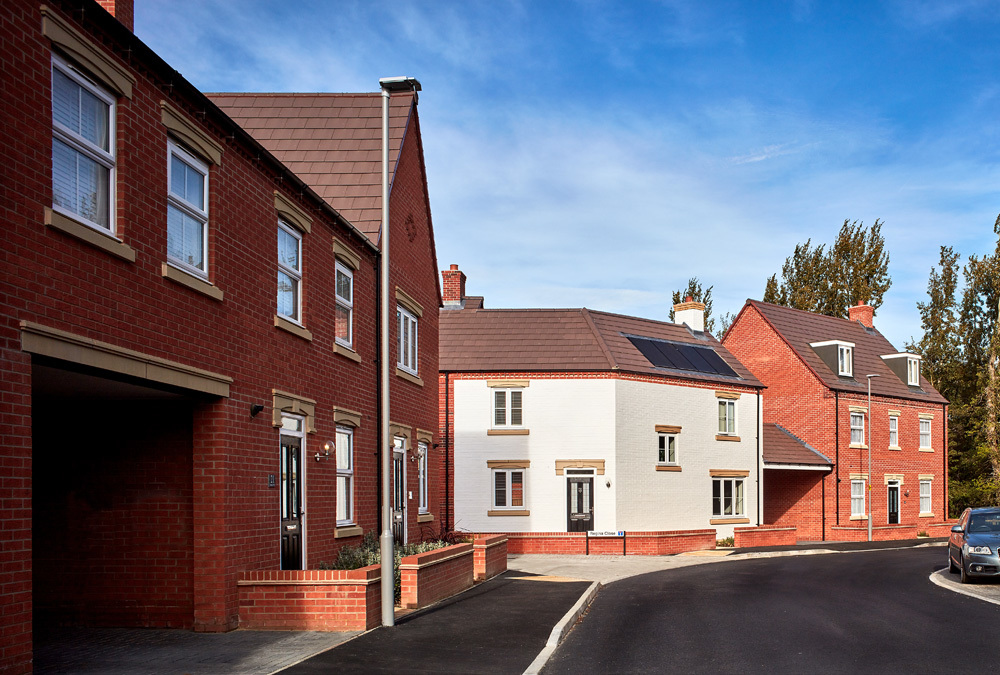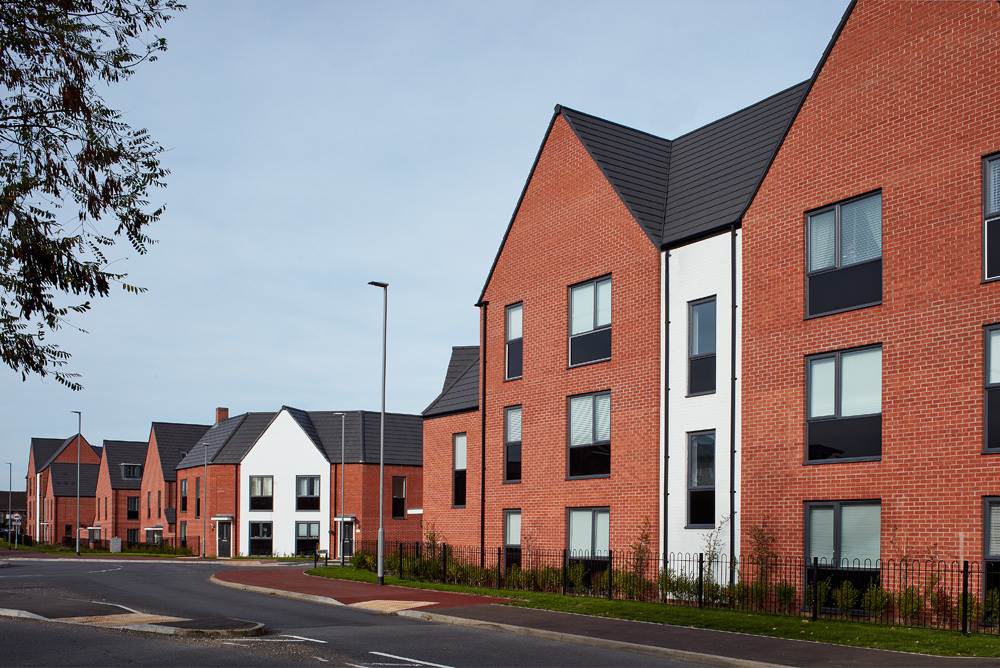 Client:

Bellway Homes

Services Provided:

Location:

Newport Pagnell

Period:

2014-2017