Masterplanning and urban design of parcels 4, 8 & 9 within the Wintringham Park development in Cambridgeshire; providing a total of 336 dwellings in a sustainable urban extension area to the east of St Neots.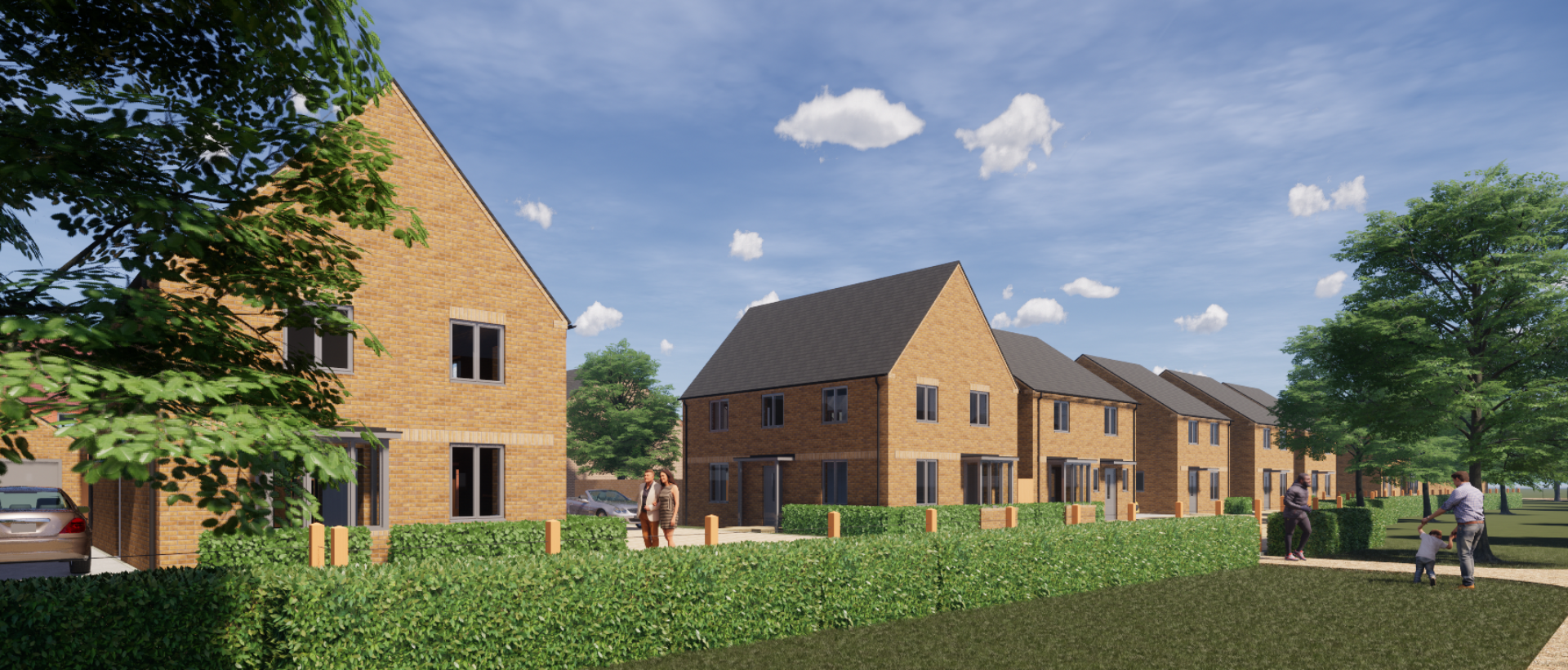 McBains has secured planning approval, on behalf of BDW Trading (Barratt & David Wilson Homes) for a total of 336 dwellings within Key Phase 1 of the Wintringham Park development in St Neots, Cambridgeshire.
The McBains-designed scheme comprises a mix of townhouses, larger detached family houses and apartments, arranged around a series of green spaces and corridors. The development has a clean, contemporary take on traditional vernacular building forms and provides a mixture of market and affordable homes.
Wintringham Park forms part of the St Neots Eastern Expansion Area; a sustainable urban extension development area covering 227 hectares of greenfield land to the east of the town, comprising a total of 3500 new dwellings, community facilities and services including schools, shops, recreation areas and open space.
Our urban designers and master planners developed the proposals in liaison with the wider development's master developers - 'Urban & Civic' - to seek a cohesive approach and rigorous interpretation of the Design Code ensuring that a high-quality design and strong sense of place is achieved.
The scheme delivers a mix of one- and two-bedroom apartments, together with two-, three- and four-bedroom houses in both market and affordable tenures. The arrangement provides a formal composition of properties, arranged with a strong rhythm and pattern to the built form.


Parcels 4 and 8 are fronted to the west by a primary street which provides direct connection from Cambridge Road, opposite which is the principal commercial/mixed use area. To the north is the newly constructed primary school and forthcoming commercial/mixed use/community hub area. To the east, parcel 4 and 9 address a green link and public open space beyond which are future residential parcels.
The urban design layout has evolved as a series of distorted/orthogonal perimeter blocks, with homes facing outward across the street and public open spaces or backing onto an existing (school) development to create secure enclosed blocks.
The end of each street has been arranged to terminate at built form to close views or towards open spaces. These provide a simple, well-connected and legible arrangement.
The green link between parcels 8 and 9 has been developed to incorporate the Pocket Park, identified in the Regulatory Plan and provide a good legible means of 'off street' connectivity through the site area.
A contemporary approach has been applied along the parcels with clean and simple lines as the distinctive feature for this new development.
The proposed buildings are up to three storeys in height, with a variety of eaves lines incorporated to help promote variety in the street scenes.
The brick colours and full glazed windows, together with the rusticated base, soldier course and quoining details, give a modern approach to the new development.
A more informal character and arrangement is located along the areas of open space with detached housing facing the Wintringham Brook Corridor and Linear Park.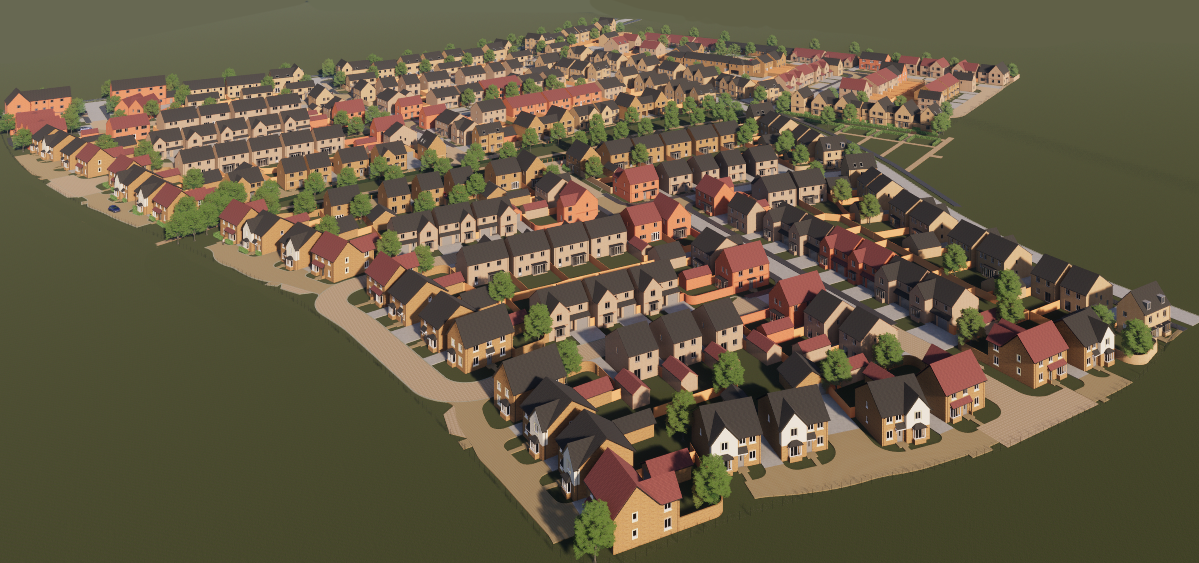 Client:

BDW Trading (Barratt & David Wilson Homes)

Services Provided:

Sector:

Location:

St Neots, Cambridgeshire

Period:

2021-2022